Kids Throw Blanket Disney Minie Mouse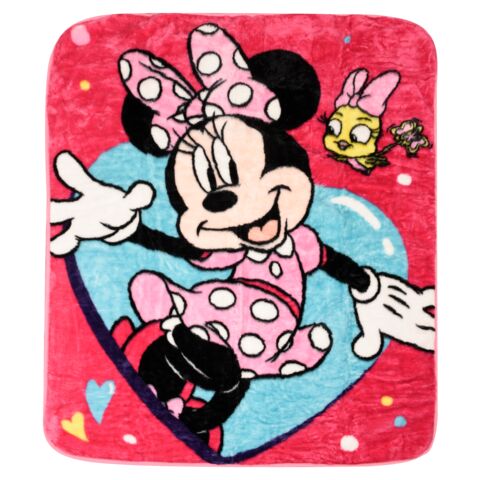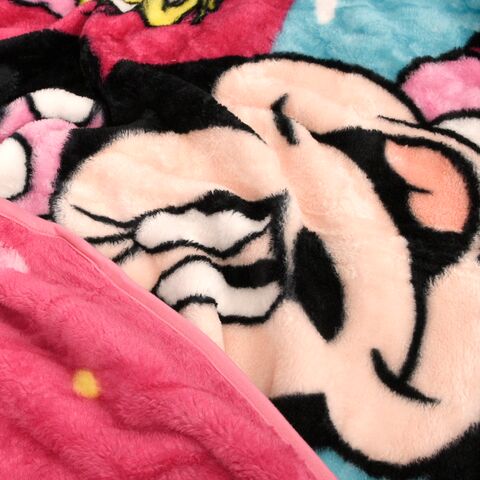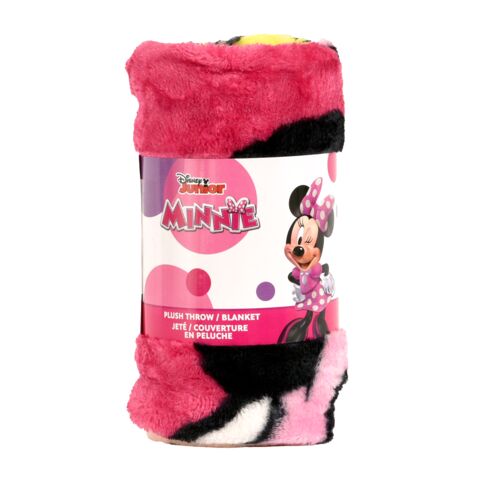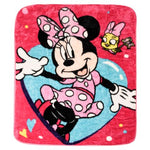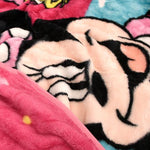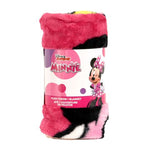 30 Day Low Price Guarantee - Details
Price Guarantee
Leon's 30-Day Price Guarantee
Shop with confidence: 30 days of price protection!
At Leon's, you don't just buy a piece of furniture, you buy peace of mind! With our 30-Day Price Guarantee, you can shop confidently knowing that if you find the same brand and model, currently advertised by either Leon's or an authorized Canadian retailer, at a lower price within 30 days of purchase, we'll refund you the difference. Simply bring us proof of the lower advertised price, and we'll verify it for you.
30 Day Price Guarantee Conditions
The identical item must be new, locally available, sold by an authorized retailer with standard warranties and priced in Canadian dollars.
Leon's 30-Day Price Guarantee does not apply to as-is items, limited quantity items, limited time offers, discontinued or exclusive items, rewards or points programs, commercial and/or builder contract pricing, bid pricing, membership, group or club pricing, advertising errors, not in stock items, rebate coupons, free bonus offers, pricing from online auctions, bid or retailer aggregator sites, internet only retailers; internet only offers; or going out of business/bankruptcy sales or pricing not otherwise generally available to the public.
The Leon's 30-Day Price Guarantee applies only to reasonable quantities for personal household use.
Refunds are processed in the same tender with which you paid. Refunds for purchases made by cash will be refunded to the purchaser's debit card or by cheque mailed to the purchaser's address on the original invoice.
Our Price Guarantee does not apply to warranty replacements, new sales covered by a manufacturer's warranty claim or life-time warranty replacements.
Deposits and Refunds
Deposits (excluding special order deposits) are refundable without fees or charges prior to delivery or pick up of the product. Deposits will only be refunded to the same credit or debit card with which the deposit was made. Deposits made by cash will be refunded to the purchaser's debit card or by cheque mailed to the purchaser's address on the original invoice.
At Leon's, we value your satisfaction and strive to ensure you receive the best value for your money. Shop with confidence, knowing that Leon's has your back with our 30-Day Price Guarantee - all backed by over 100 years of Canadian retail experience!

$19.00
$0.00

$0.79
+ taxes/fees With 24 month financing
Contact us for availability
Displayed in Showroom
Not Displayed in Showroom
Is your little one absolutely in love with their favourite characters? Well, this soft to the touch blanket gives them the chance to see their much-adored favourites from the comfort of your home. Whether you're cuddling together in front of the TV, or they want their little buddy for bed time, this blanket is perfect for snuggling up, day or night.
Unique Features

Features a bright and fun design of Disney's Minnie Mouse
Measures 40" wide by 50" long
Made of soft 100% plush polyester, this throw blanket is soft to the touch and will keep you warm and cozy as you rest.
Use this lightweight throw blanket as an added layer while sleeping or while watching your favourite Disney movie!
Machine washable in cold water on gentle cycle. Tumble dry on low heat or air dry.
Specifications

Care Instructions:

Machine wash in cold water and tumble dry on low heat.

Construction:

1PLY 230GSM PANEL PRINT PLUSH WITH TRICOT BINDING

Warranty:

1 year warranty from product defect