KitchenAid Nickel Pearl 6-Quart Bowl-Lift Stand Mixer - 4KP26M1XNP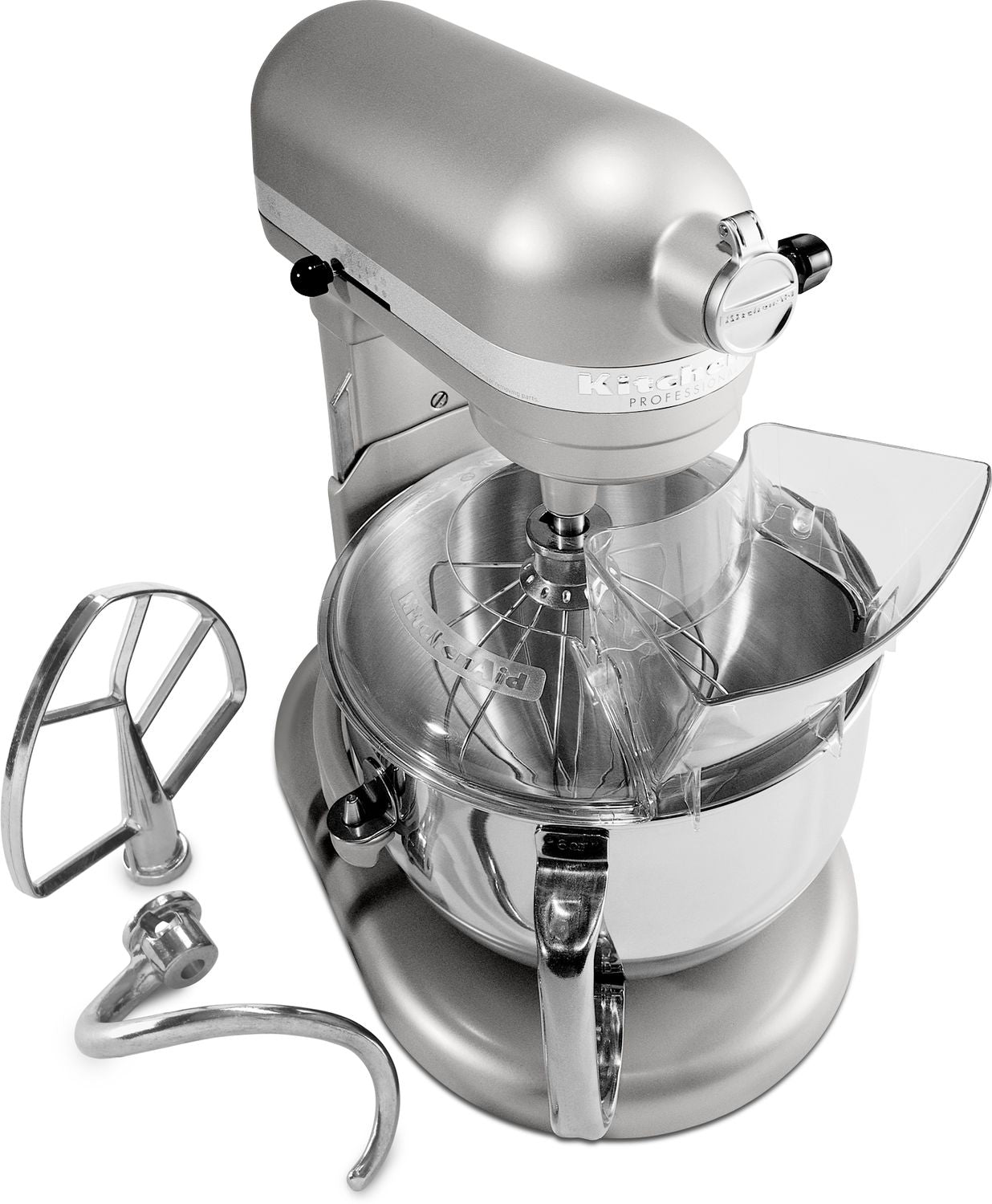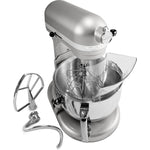 30 Day Low Price Guarantee - Details
Price Guarantee
Leon's 30-Day Price Guarantee
Shop with confidence: 30 days of price protection!
At Leon's, you don't just buy a piece of furniture, you buy peace of mind! With our 30-Day Price Guarantee, you can shop confidently knowing that if you find the same brand and model, currently advertised by either Leon's or an authorized Canadian retailer, at a lower price within 30 days of purchase, we'll refund you the difference. Simply bring us proof of the lower advertised price, and we'll verify it for you.
30 Day Price Guarantee Conditions
The identical item must be new, locally available, sold by an authorized retailer with standard warranties and priced in Canadian dollars.
Leon's 30-Day Price Guarantee does not apply to as-is items, limited quantity items, limited time offers, discontinued or exclusive items, rewards or points programs, commercial and/or builder contract pricing, bid pricing, membership, group or club pricing, advertising errors, not in stock items, rebate coupons, free bonus offers, pricing from online auctions, bid or retailer aggregator sites, internet only retailers; internet only offers; or going out of business/bankruptcy sales or pricing not otherwise generally available to the public.
The Leon's 30-Day Price Guarantee applies only to reasonable quantities for personal household use.
Refunds are processed in the same tender with which you paid. Refunds for purchases made by cash will be refunded to the purchaser's debit card or by cheque mailed to the purchaser's address on the original invoice.
Our Price Guarantee does not apply to warranty replacements, new sales covered by a manufacturer's warranty claim or life-time warranty replacements.
Deposits and Refunds
Deposits (excluding special order deposits) are refundable without fees or charges prior to delivery or pick up of the product. Deposits will only be refunded to the same credit or debit card with which the deposit was made. Deposits made by cash will be refunded to the purchaser's debit card or by cheque mailed to the purchaser's address on the original invoice.
At Leon's, we value your satisfaction and strive to ensure you receive the best value for your money. Shop with confidence, knowing that Leon's has your back with our 30-Day Price Guarantee - all backed by over 100 years of Canadian retail experience!
Final Clearance - While Quantities Last!

$469.00
$729.00

$19.54
+ taxes/fees With 24 month financing
Contact us for availability
Displayed in Showroom
Not Displayed in Showroom
This KitchenAid 6-quart bowl-lift stand mixer is finished in a sleek silver hue for an elegant, modern look in your kitchen. The stainless steel bowl makes meal prep quick and easy with enough space to mix dough for 13 dozen cookies. A lift-bowl design provides impressive stability when it comes time to whip up your family-favourite mashed potatoes, and other meals with heavy ingredients.
Unique Features

Bowl-lift design provides sturdy bowl support for stability when mixing heavy ingredients or large batches. The lever smoothly raises the mixing bowl into position for efficient beater-to-bowl contact.
The six-quart stainless steel bowl features a comfortable handle and offers enough capacity to mix dough for 13 dozen cookies, 8 loaves of bread or 8 pounds of mashed potatoes in a single batch.
Features 575-watt motor with commercial-style motor protection, direct drive transmission, all-steel gears and all-metal construction.
Specifications

Product Details:

Mixer Type: Bowl-Lift
Motor Power: 575-Watt
Mixing Speeds: 10
Bowl Size (Quarts): 6
Bowl Finish: Stainless Steel
Accessories Included: One-Piece Pouring Shield, Burnished Flat Beater, Burnished Dough Hook and Wire Whip
Direct Drive Transmission
Professional 600™ Series

Warranty:

One-year limited warranty.