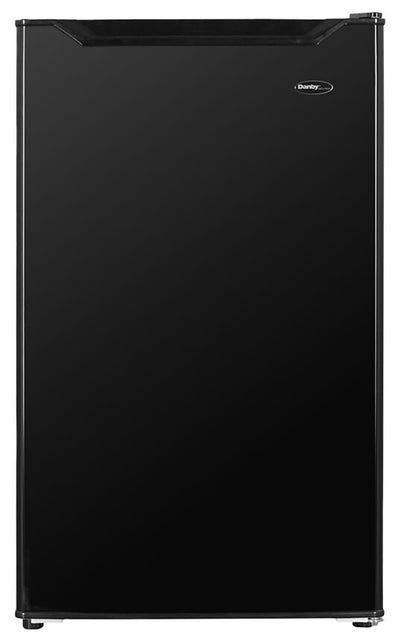 Danby Diplomat Black Compact Refrigerator (4.4 cu. ft.) - DCR044B1BM-6
Product Dimensions: Depth: 22", Height: 33", Width: 19.5",
Whether you're looking to complete your mini home bar, or you want to take your living space to the next level the Danby Compact Refrigerator has got you covered. With an easy-to-use thermostat, adjustable shelving, and a crisper at the bottom, you have everything you need in a more efficiently sized package. Get more cold storage without sacrificing space with the Danby Compact Refrigerator.
Product Dimensions: Depth: 22", Height: 33", Width: 19.5",
Unique Features
4.4 cubic feet (125 L) compact all-refrigerator
ENERGY STAR® rated
Built-in full-width chiller and crisper
Includes one-and-a-half adjustable shelves and tall-bottle storage
Reversible door hinge enables users to open the fridge left or right-handed via the integrated door handle
Care Instructions: Follow directions in use and care manual
Finish: Black
MPN: DCR044B1BM-6
UPC: 67638019798
Warranty: 12 months parts and labor coverage with in-home service. Installation and/or yearly maintenance (cleaning) are not covered under warranty.
Weight: 50.7 lbs